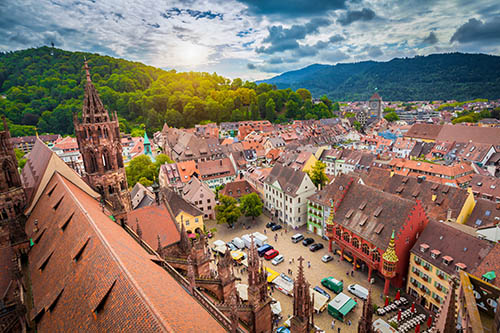 Brief description:
Go for an exchange in your choice of European country: Italy, Austria, Germany, UK, or Finland.
Eligibility:
Faculty of ALES Undergraduate and Graduate students, focusing on Forestry, Environmental Conservation Sciences and Environmental Management
Graduate Students:
Spend one year in one of the following European countries (Italy, Austria, Germany, UK, or Finland) and get an international dual degree for your masters program in Forestry, Environmental or Conservation Sciences!
For more information about the international dual degree and the TRANSFOR-M Program, please visit HERE
Undergraduate students:
Undergraduate students can attend exchange at the University of Eastern Finland, one of Europe's premier institutions to study forestry, with an emphasis on sustainable use of boreal ecosystems and forest technology. Students will be hosted by Faculty of Forestry.
Program Information & Contact
For all questions related to eligibility, applying, deadlines, costs and program details, please contact:
Dr. Andreas Hamann
Associate Chair Graduate Programs
Department of Renewable Resources
780 492-6429
ahamann@ualberta.ca